At M4Jam our business model is based on connecting businesses that trade or want to trade in the informal retail market with accurate analytics and dispersed promotional activity. The enabler is a disruptive technology platform that we believe is uplifting informal communities.
Author: Georgie Midgley, Chief Exec Jammer, M4Jam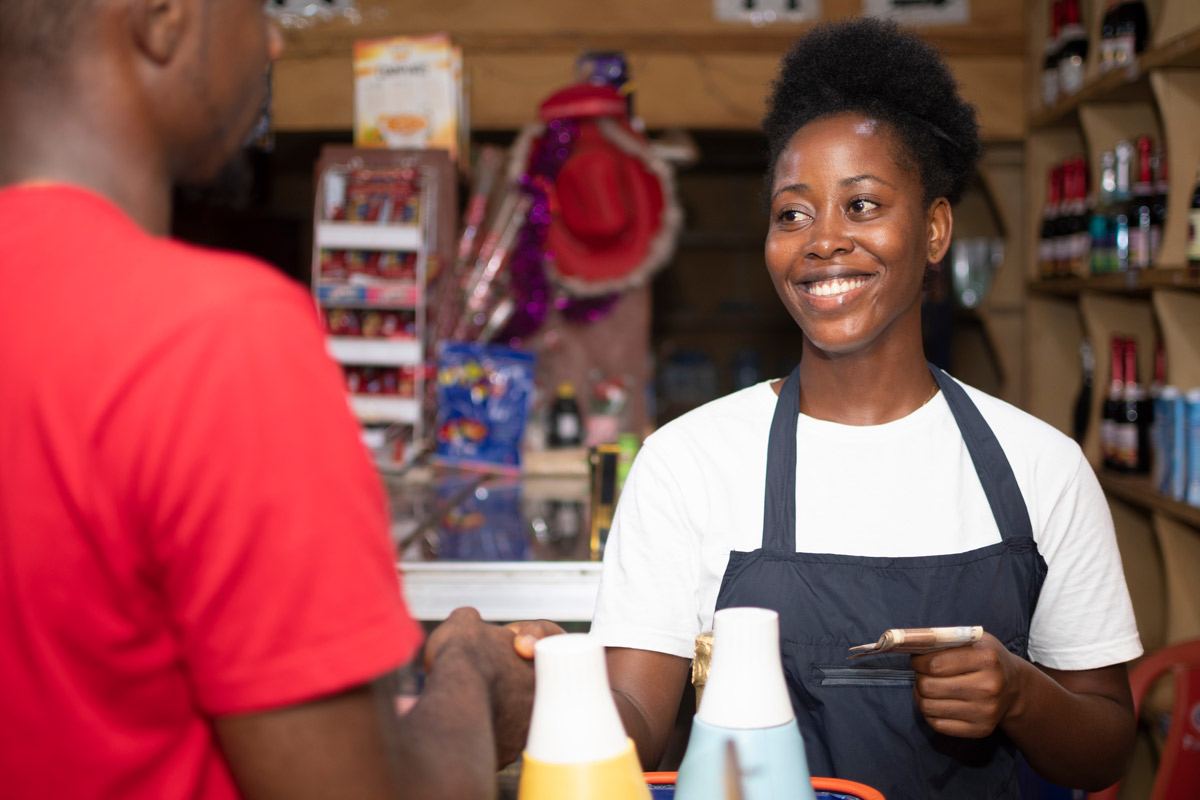 This white paper explores the transformative power of inclusive technologies in uplifting communities. It highlights the case of M4Jam, a route-to-market specialist in South Africa that leverages crowd, technology, and data to bridge the gap between brands and the informal market. By focusing on purpose-driven initiatives, M4Jam aims to make a difference in South Africa and was recognized as the WSA Global Champion in the Smart Settlements and Urbanization category. Using the story of Lunga, an M4jam Jobber, we explore the impact that technology has had in job creation and service delivery in the informal community. The results are uplifting and most importantly the program is sustainable as the service delivered outside the community is highly valued.
The high levels of poverty, unemployment, and limited access to resources faced by a significant portion of the population are a constant source of adversity. Traditional methods to approach this problem often fail due to the scale of the problem and the lack of access to resources in the community. As a result, there is a vacuum in terms of analytical data or insight into the informal retail sector. Brands cannot course correct and many fail trying to service this market. Despite these challenges, technology offers a glimmer of hope, with a considerable percentage of South Africans having access to the internet through mobile devices.
The finding we present are based on the feedback from thousands of jobbers like Lunga and a statistical analysis of the impact we have had on the performance of the clients we represent in the informal retail market.
A workforce empowered through crowd sourcing.
The technology enables supporting local enterprises.
The solution provides both client benefits and a wider societal impact.
The M4Jam platform proves the potential of inclusive technologies to uplift communities By prioritizing the community as a core stakeholder and aligning business models with purpose, organizations can achieve a win-win scenario of doing good while making a profit. Inclusive technologies not only transform individual lives but also contribute to the socioeconomic development of communities at large.